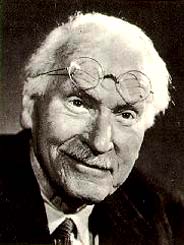 Choose one.
Forget "liberal" and "conservative"; according to an interesting
essay in

Slate
, the three candidates still standing possess the three
Myers-Briggs
types known as
ESTJ
(Guardian),
ESTP
(Artisan), and
ENFP
(Idealist). If you're not familiar with the Myer-Briggs system, based on Jung's theories, follow the cited links for more information. But if like me you're a big believer in Myers-Briggs as an often uncanny predictor of probable actions and attitudes, you will find it important to know what you are getting before you buy.
Think about it for a second: should the President at this particular time be a Guardian, an Artisan, or an Idealist? To get some idea of what this might mean, here are some quotations from the
Slate
article cited. The references are to the psychologists Otto Kroeger and David Keirsey.
The ESTJ (Extroverted, Sensing, Thinking, Judging) is the Guardian.
Referring to ESTJs, Kroeger says, "[O]f all the sixteen types this is the most conventionally masculine."...
ESTJs are most comfortable in the world of the specific....
Guardian leaders are not the big thinkers or the bold doers....
ESTJs like nothing better than digging deep into the specifics of a system and batting out proposals with trusted staff, then presenting the perfect fait accompli to a grateful public....
The ESTJ can, to his detriment, says Keirsey, see the world as inhabited by good people and bad people....
Kroeger writes that ESTJs "do not cope well when things don't go as planned."
The ESTP (Extroverted, Sensing, Thinking, Perceiving) is the Artisan.
"Artisans need to be potent, to be felt as a strong presence and they want to affect the course of events," writes Keirsey....
They hunger to "have a piece of the action," "to make something happen" whether "on the battlefield" or "in the political arena."...
"Artisans also make everyone else look like amateurs when it comes to improvising survival tactics," writes Keirsey.
The ENFP (Extroverted, iNtuitive, Feeling, Perceiving), is the Idealist.
The ENFPs says Keirsey, are "filled with conviction that they can easily motivate those around them."...
[They] work to "kindle, to rouse, to encourage, even to inspire those close to them with their enthusiasm."...
[They are] "gifted in seeing the possibilities" of institutions and people....
Idealists, such as Thomas Paine, Mohandas Gandhi, and Martin Luther King Jr., tend to be leaders of movements, not office-holders....
Keirsey says that the Idealist is the unusual leader who is "comfortable working in a climate where everyone has a vote."...
As leaders, Keirsey says, the Idealists possess a "diplomatic intelligence." They "seek common ground," want to "forge unity," arrive at "universal truths," and are "trusting."
Forget the names, forget the parties, forget the past: these personalities are the choices we have. Which do you prefer, someone who digs deep into the specifics of a system and then imposes it top-down, someone who hungers for excitement and action but can deal well with a crisis, or someone inspiring, encouraging, rousing, and trusting? (H/T: Alistair)